Need a break while travelling to and from Grand Mercure Puka Park Resort. Stop in to, one of two Bugger Café locations, mention you are a Grand Mercure Puka Park Resort guest and you will receive 20% off your bill.
Read on to We get asked all the time why we have called our cafe Bugger. This is our story…
Bugger Cafe…a rapid, terrifyingly exciting journey!
Whilst driving to Auckland from Tauranga John Gourley commented to his wife Glenda about the string of  cafes they passed – many of which seemed to be named after coloured animals. This moved on to a conversation about how you can never remember the names of cafes after you have been to them. Glenda then asked him what he would call a cafe.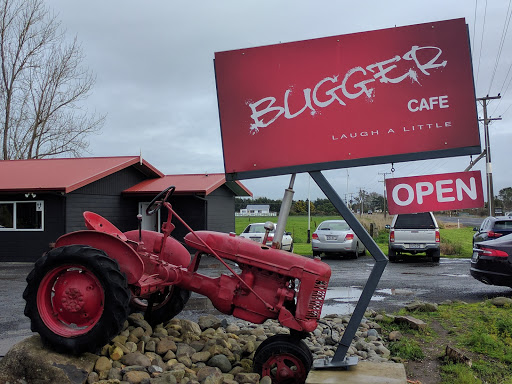 His initial response was 'buggered if I know'. But then after no more than 30 seconds thought he said if he owned a cafe it would be called "bugger'. Glenda dismissed his idea as being ridiculous. However, by the end of the journey John had convinced Glenda that Bugger Cafe would indeed be a great name and that they should create a memorable, uplifting, fun cafe experience. So in true Gourley fashion, once an idea got a hold things started moving fast. Domain names were booked (wonders of internet on a mobile phone!) and concepts were scribbled down during that 2 1/2 hour journey.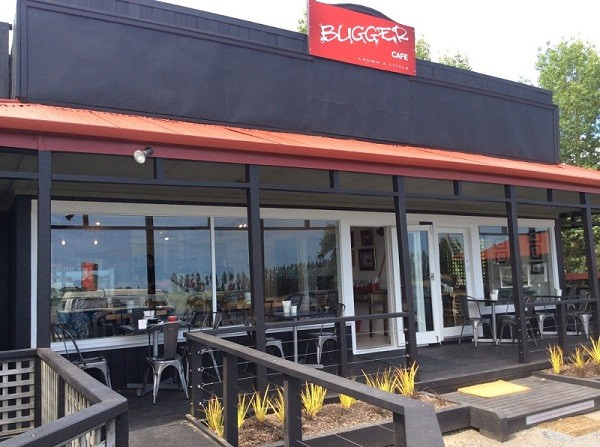 Over the following months ideas galvanized, logos were designed, props were collected, artwork  created  and investors were cajoled.
Six months after the initial conversation a site was found and Bugger Cafe at Pipiroa was opened in December 2013 (and John and Glenda aged 10 years in the process!!)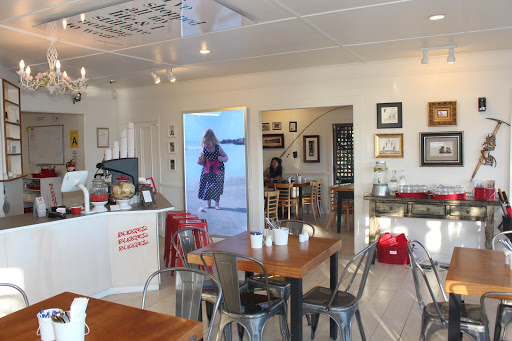 A year passed and were able to secure a  fantastic site at Tirau and then second Bugger became a reality a day late for April Foods Day 2015. Decked out in a similar style to Pipiroa, Tirau is getting great feedback from our guests.